Welcome to CAPITAL Construction Group, LLC!
CAPITAL Construction Group, LLC (CCG) is a full service construction management firm based in the District of Columbia. Founded by third / fourth generation Washingtonians, CCG proudly serves the small-mid size commercial building market of the Greater Washington region. Our goal is to become recognized as the most efficient, reliable, comprehensive construction firm of the Nation's Capital, while advancing economic and professional opportunities for residents in our local community.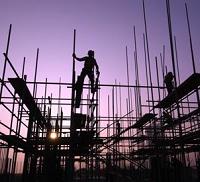 CCG is not the only choice for your project, but we will prove to be the right one. We pledge that from concept thru completion, we will help you accomplish all of your project goals.




For more information, please view our company profile by clicking here.